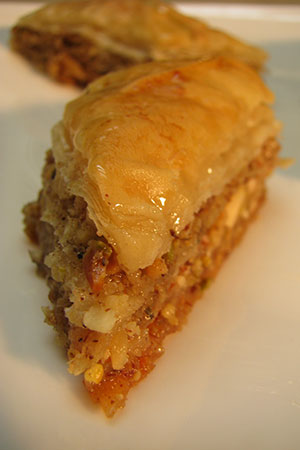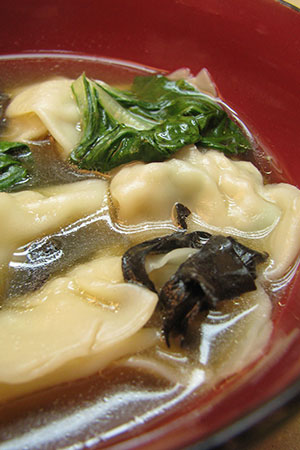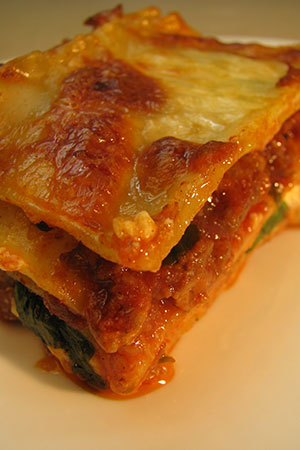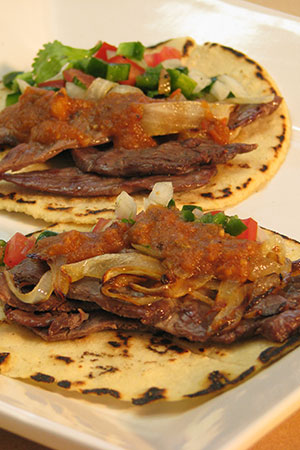 Testimonial Regarding Dinner Parties and Cooking Parties
For quite some time I had been thinking of a special way to thank members of my family and other close friends for their ongoing support through a serious health issue I had been experiencing. I wanted something different and memory producing yet without excessive fanfare and cost. I had attended some cooking classes taught by chef Hendrik Varju and elected to have him prepare a special dinner/evening at my home. Hendrik specializes in cooking authentic and very delicious Mexican and Hungarian dishes and he certainly did not disappoint at my family function! The presentation, including Mexican music in the background, was highly professional and our guests enjoyed a wonderful ambience and a sense of participation. Hendrik has a way of making all the guests feel a part of the festivities and this added to the fun and enjoyment of the evening. Our meal consisted of pre-dinner snacks, three appetizers and a main course of salmon that still has everyone talking. He also made the most delicious crème brûlée for dessert. Clearly this made for a unique and very special evening and I strongly recommend your consideration of Passion for Food should you find yourself giving thought to a special event. You and your guests will find yourselves enjoying incredibly delicious food and a feel good "fun" atmosphere at the same time. You will not be disappointed.
— Steve B. (Courtice, Ontario, Canada)
Testimonial Regarding Dinner Parties and Cooking Parties
Hendrik is my husband's woodworking mentor and has spent many days over the last few years staying in our home. Several years ago he started cooking meals for us which were delicious and large – enough for an army! This year he suggested we invite some friends.
The five course meal was incredible: Hungarian white bean soup, Hungarian shaved cucumber salad, shrimp ceviche, chicken paprikash with Hungarian dumplings, & Hungarian apple strudel. Being the teacher he is, he had several guests helping with final preparations and then left detailed recipes & instructions for all courses. Each course was served by Hendrik who sat down and talked with us between courses – he is always a fascinating conversationalist. Our guests were absolutely thrilled with the meal and the company.
Each time he comes, he always makes crème brȗlée because he knows I love it. Thank you, Hendrik, for a wonderful evening and a great crème brûlée breakfast!
— Gwen S. (The Woodlands, Texas, USA)
Testimonial Regarding Cooking Classes
Just a quick note to say thank you for the great cooking class at Longo's in the summer. I took my son and we both thoroughly enjoyed it. I have made the enchiladas several times and my wife and I can't get enough of them. Thanks again.
— Don S. (Burlington, Ontario, Canada)
Testimonial Regarding Cooking Classes
My mother and I recently went to a group cooking class instructed by Hendrik. Hendrik quickly let the group know that it was going to be a relaxing and fun evening. Both us were laughing and having a great time. I consider myself a good cook but was surprised at the helpful tips and tools Hendrik pointed out that apply to my every day cooking. Our class focused on Mexican cuisine and it made me interested in trying more authentic Mexican recipes. The best part of the evening was eating the meal, it was amazing! We'll definitely be attending another of Hendrik's classes in the future!
— Jaclyn H. (Zurich, Ontario, Canada)
Testimonial Regarding Dinner Parties
Hendrik, I wanted to let you know how much we and our neighbors enjoyed the fabulous Mexican dinner you made for us. Having lived in Texas all my life I've eaten a lot of Mexican food – some bad and some very good. Your dinner was as good and I actually think better than any Mexican food I have eaten. You are truly a very talented chef. Our neighbors that were fortunate enough to be able to sample your cuisine have already put their request in for our return invitation next year. I may have to auction seats at the dinner table next year. As the word about how great your dinner was is circulating through our neighborhood, the requests for invitations to next year's dinner is exceeding our seating capacity. Thank you again for a wonderful meal and a wonderful evening.
— Mike L. (Houston, Texas, USA)
Testimonial Regarding Cooking Classes
Outstanding class. So glad I could make it! I cannot wait to try these new recipes.
— S. O'Neal (Burlington, Ontario, Canada)
Testimonial Regarding Cooking Classes
Thank you for all your hard work – it was a large group and not a commercial kitchen and you managed to cope with all the logistics splendidly. I know it was an event that all the group enjoyed – especially the guacamole!
I will forward your information on to the other people in the group and hope that your cooking classes continue to do well.
— Naomi and Dave C. (Georgetown, Ontario, Canada)
Testimonial Regarding Cooking Classes
Love how the chef showed us examples of how to chop and prep. Bring him back please!
— C. Birmingham (Burlington, Ontario, Canada)
Testimonial Regarding Cooking Classes
Lots of good tips and lots of good food! Thanks!
— L. Semple (Burlington, Ontario, Canada)