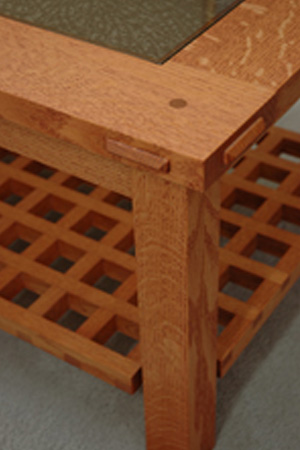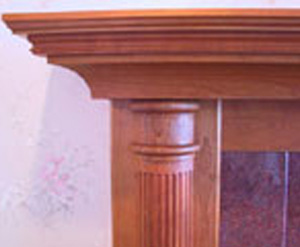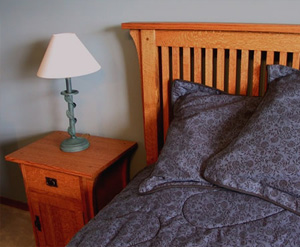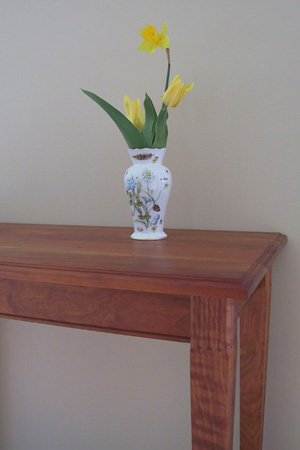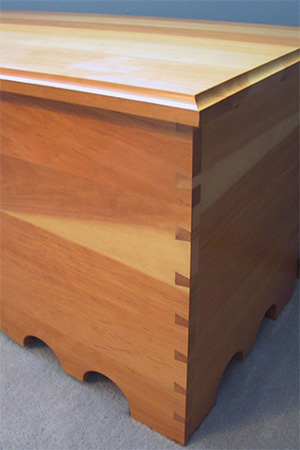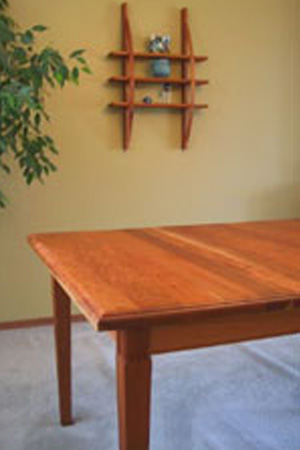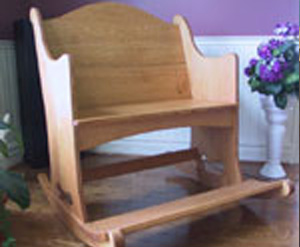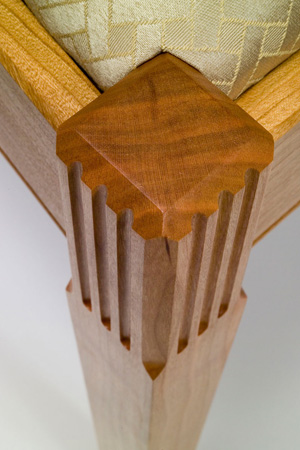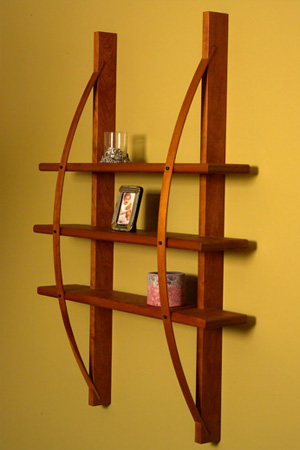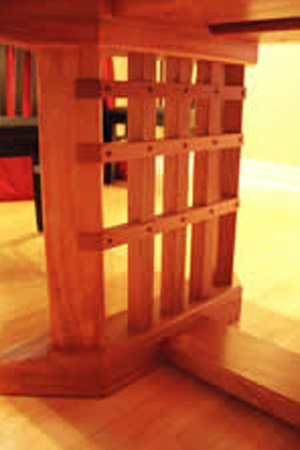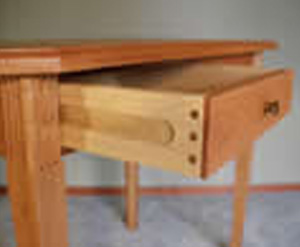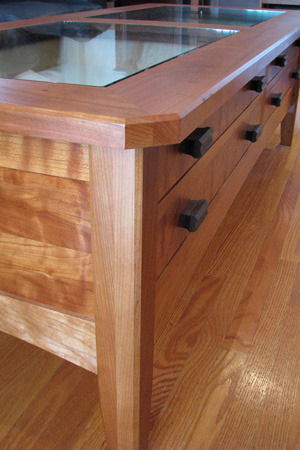 Books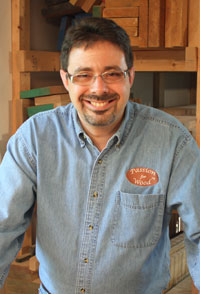 Starting and Running a Woodworking Business
Author: Hendrik Varju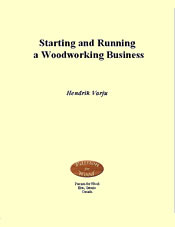 Price: Cdn $50 + tax
+ shipping and handling
– includes 1/2 hour telephone consultation with the author
Canadian residents pay 5% hst (8% point-of-sale provincial rebate on books already included)
Usually ships in 1 to 2 weeks Express shipping available
Hendrik Varju / Passion for Wood / June 2006
Revised 2011
ISBN 978-0-9781432-7-5
95 pages

As noted on the home page of this website, Hendrik Varju offers an all-day seminar each summer entitled "Starting and Running a Woodworking Business". He is frequently asked what it is like running such a business. What sorts of expenses are involved? How does one make a living in this field? What are the chances of success? Hendrik's seminar was developed specifically to answer the sorts of questions people ask when considering a small business start-up in the woodworking field. He also schedules small business consultations for those considering a new business, as well as those already in business who are in need of some advice.
Unfortunately, only people living within a reasonable driving distance of Hendrik's workshop can attend his business seminar. While he continues to offer advice to small business owners by phone and email, he has been developing thorough seminar materials on the topic since 2003, slowly expanding and revising it each year. While Hendrik's seminar materials are provided to all participants at his annual business seminar, they are now available for purchase as well.
Hendrik's 2011 newly revised book, entitled "Starting and Running a Woodworking Business", is now available. This is a practical, review-style manual that provides an overview of the most basic issues faced by a prospective woodworking business owner.
One of the most useful sections of the book is the long list of appendices, providing sample mileage records, press releases, shop rate calculation, as well as email inquiries and responses. Sample quotations are also included for furniture design/build work, furniture repair and refinishing work, and antique restoration work. And then there are sample contracts that will serve as templates for your own woodworking business contracts, written in clear, plain English by a former law practitioner.
The price for this book is Cdn. $50 + applicable taxes. All Canadian residents pay 5% goods and services tax. Shipping is also extra. Included with your purchase is a 1/2 hour telephone consultation with Hendrik, allowing you to obtain clarification on any of the points in the book, or simply to obtain advice on your own small business plans. Hendrik's current small business consultation rate is $80 + hst per hour, so the included 1/2 hour consultation represents a $40 value.
Each book comes with a secret code on the inside cover. After receiving your book in the mail, simply email Passion for Wood with your secret code to schedule your 1/2 hour consultation. If you live anywhere in Canada or the U.S., Hendrik will call you at his own expense.
Look below to read the Table of Contents of "Starting and Running a Woodworking Business". Pay special attention to the many sample documents included in the appendices.
To read more "About the Author", click here.
To order your book today, click below.

Page
Mission Statement
1
Part 1 – Nuts and Bolts
1) Business Form
2
2) Insurance
3
3) Zoning
4
4) Retail Sales Tax
and Vendor Permit
5
5) Gst/Hst
5
6) Bookkeeping
9
Part 2 – Running a Successful Business
1) Defining "Success"
12
2) What is a reasonable start-up cost?
13
3) When will I make some "real" money?
14
4) How will I support myself until the money starts coming in?
15
5) What will I build?
16
6) How will I find customers?
17
7) How will I price my work?
20
8) Contracts for Your Work
24
9) What do clients want?
26
10) Final Points
27
Conclusion
29
Appendix "A" – Sample Mileage Records
30
Appendix "B" – Sample Press Releases
33
Appendix "C" – Sample Calculation of

Shop Rate

38
Appendix "D" – Sample Email
Sample 1
Sample 2
Sample 3
39
44
47
Appendix "E" – Sample Quote for Furniture
51
Appendix "F" – Sample Quote for Furniture
55
Appendix "G" – Sample Quote for
Antique Restoration Work
Sample 1
Sample 2
59
62

Appendix "H" – Sample Repair Report and

Quote for Antique Restoration Work
70
Appendix "I" – Furniture Design/Build Contract Sample 1
76
Appendix "J" – Furniture Design/Build Contract Sample 2
80
Appendix "K" – Sample Antique
Restoration Contract
84
Appendix "L" – Sample Expert Report for Litigation
88